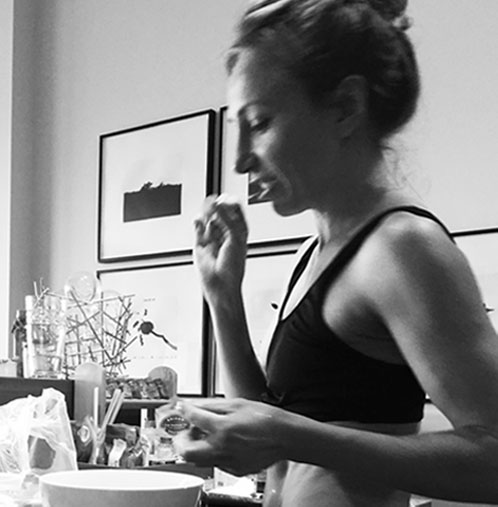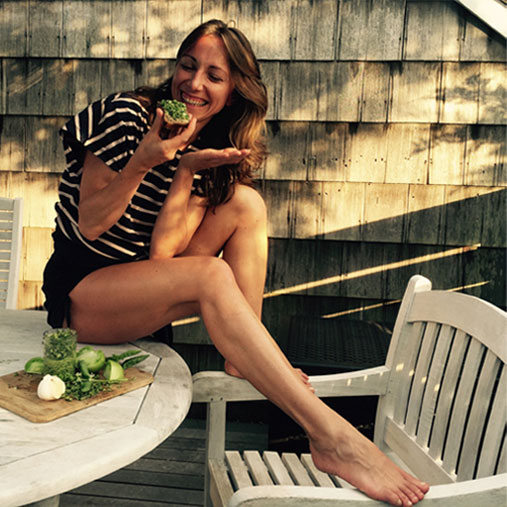 Sylwia grew up in 80s Poland at a time when there was a shortage of groceries and people were inventive in using the few rations they had. As a child Sylwia foraged for wild fruits and berries, exploring the local farmer's markets, scouring the heaps of seasonal produce where she learned to feel for ripeness and color, developing a taste for what was fresh.
Later, traveling the globe in pursuit of a balanced lifestyle, she maintained her core health with her fitness regimen while indulging her passion for the ethnic foods of Asia and the Mediterranean, visiting international farmer's markets, combining a career to build a fit but flexible lifestyle.
From years of research, speaking to local farmers and chefs, training in kitchens, and tasting wines – and later, as a mother of two leading a busy life – she developed Tonique's principles of nutrition, and a style of cooking thatembraces a farm-to-fork approach – choosing wholesome nutrient-rich, largely plant-based grains and foods, as well as sustainable seafoods, superfoods and microgreens.
Sylwia encourages foraging for fresh heirloom varieties at farmers' markets, taking advantage of the window for summer fruits, the timing for spring delicacies, and just-in-season winter root vegetables.
Sylwia does not believe in diets, and the Tonique approach to cooking is not focused on weight-loss, though it is an inevitable result of eating well. Sylwia's belief is that a healthy lifestyle should be less about abstinence and more about living life with pleasure. While Tonique's method discourages consumption of processed foods, it's not about telling people what not to do, and more about learning to moderate behavior. It is not about demonizing any type of food or advocating miracle diets, instead it teaches one to train one's palette to selectively seek out naturally occurring, fresh, locally sourced, seasonal produce.
Tonique's style of cooking emphasizes natural flavors without the use of heavy sauces and spices that cloud freshness, and enriched only with superfoods and micro greens, it requires minimal processing, uses few ingredients, and takes even fewer steps to complete – resulting in less time spent in the kitchen.
As a mother of two who prioritizes fitness, Sylwia shares advice through Tonique's nutritional program for expecting mothers and those with young children – her simple recipes with pared down cooking techniques are adapted for men and women with active lifestyles, mothers, and young people interested in deepening their knowledge of nutrient-rich foods.
Tonique will soon release its much-anticipated cookbook, Lust for Life – in the meanwhile, follow Sylwia'sInstagram feed for market finds, seasonal treats, delicious superfoods, finishing salts, cooking tips, many more exciting juice blends – and some stunning presentation ideas!