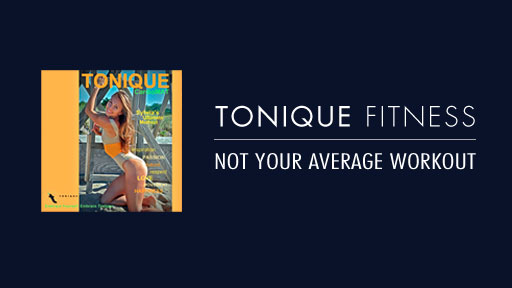 CardioMat
Tonique CardioMat is a unique low to medium impact, super sculpting and toning workout. It is designed to maximize results from your workout time and tone your body without high impact exercises. This unique method will enhance your results without over stressing your body.
Originally, I developed CardioMat as a fast combination of cardiovascular, toning and sculpting moves. It is a fabulous cardio routine to begin with post-pregnancy, as you slowly gain confidence to do high impact workouts. This distinctive CardioMat workout firms your entire body, regardless of your current fitness level. It will improve your cardio fitness, and you will achieve stronger, well-defined, and firmer glutes and legs, while sculpting perfect abs, and improving your balance and endurance.
Get started with the Tonique CardioMat workout now, and see an immediate change in your body and strength.
Purchase Options:
Items in Your Cart
Your cart is empty
The shipping cost is based on your location and will be calculated at checkout.
Browser cookies are required for a successful checkout transaction.
Download video files must be downloaded to a computer first and then moved onto a mobile device.
Please view our Frequently Asked Questions page for more product information.