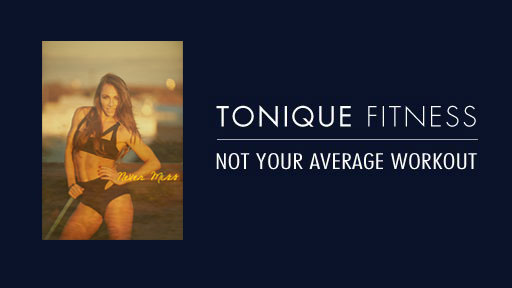 Hamptons Sunset Express
Tonique Hamptons Sunset Express is a compact workout designed to sculpt your entire body in just 25 minutes. Against the backdrop of the majestic ocean dunes of the Hamptons, Hamptons Sunset Express is an amuse bouche to the longer Tonique workouts such as Tonique Born to Move, or Tonique Femme Fatale or Royale. I only promise you that once you try it, you will become addicted to movement and the results you will see, and will be ready to raise the bar on your fitness. Tonique is unique full body sculpting and endurance workout with focus on balance, control and developing strong yet lean and not bulky muscles.
Designed to stand on its own, or to be combined with other fitness routines, Hamptons Sunset Express strengthens and tones using a perfect blend of lunges, squats, pushups, planks, leg lifts along with a few jumps added to raise your heart rate and get your blood going.
Purchase Options:
Items in Your Cart
Your cart is empty
The shipping cost is based on your location and will be calculated at checkout.
Browser cookies are required for a successful checkout transaction.
Download video files must be downloaded to a computer first and then moved onto a mobile device.
Please view our Frequently Asked Questions page for more product information.