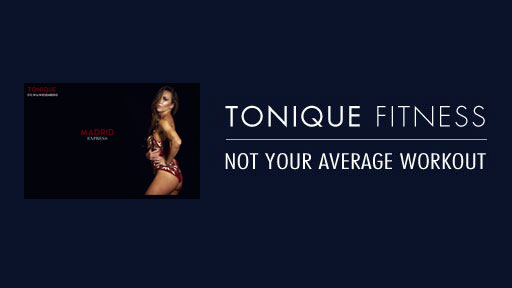 Madrid Express
Waking up to the hot air and light summer breezes of Madrid inspired me to create an express workout that will wake you up and speed up your circulation and metabolism while toning and firming your entire body. The workout consists of 26 minutes of continuous combinations of lunges, squats, and push ups, and works out your entire body. It also offers an additional 13 minutes of suspension workout using your upper body and core to strengthen your upper body and improve endurance, building defined and flat abs.
It is perfect for traveling and other times when you need a fast routine, and can be used alone or as add on to your other workouts.
Purchase Options:

Madrid Express - Download
Language: English
Audio Options: Instructions mixed with music or music only
Length: 42 min.
Items in Your Cart
Your cart is empty
The shipping cost is based on your location and will be calculated at checkout.
Browser cookies are required for a successful checkout transaction.
The video files must be downloaded to a computer first and then moved onto a mobile device.
Please view our Frequently Asked Questions page for more product information.