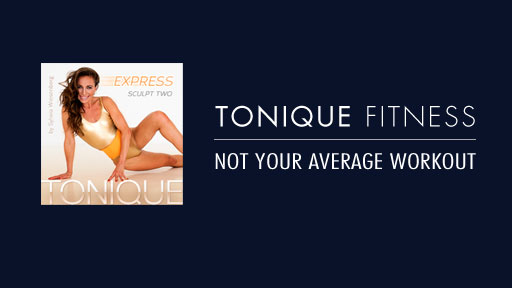 Express Sculpt Two
Tonique Express is your "amuse-bouche" to keep you moving constantly and to keep you happy even on your off days.
Each Tonique Express is your tidbit that you can combine to create your custom-made workout routine.
You can get a taste of Tonique if you are a novice to the Tonique method or you can add it to your existing routine.
Focus on sculpting your entire body with Tonique method.
Purchase Options:
Items in Your Cart
Your cart is empty
The shipping cost is based on your location and will be calculated at checkout.
Browser cookies are required for a successful checkout transaction.
The video files must be downloaded to a computer first and then moved onto a mobile device.
Please view our Frequently Asked Questions page for more product information.