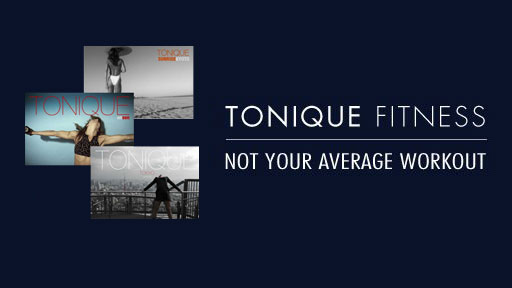 Tokyo Express Bundle
Tokyo Express
From the top of Tokyo's Sky Deck, enjoy the panoramic views of this magical city and a light express workout. This workout is designed to introduce you to the basic principals of Tonique that provide the foundation which will enable you to build up to endurance and strength essential to the Tonique method. This workout will further your level of fitness, and is a great add on to your existing routine, or simply an express workout that can be done in a small space of your home or hotel room. Wherever you go, there is no excuse to not to workout.
31 minutes
Onsen Express
Onsen is a Japanese term for hot springs or bathing facility where people go to escape the city noise and relax. For me, bathing or taking a shower is a very special ritual, just like working out. Tonique Onsen is about zen, focus and control of your body. It is about going deep with each move and focusing on feeling strong and fabulous afterwards, it is about escaping the noises and listening to your own body. This workout begins with basics and moves to more advanced Tonique moves, challenging your body enough to begin your day with positive vibes, and feeling toned all over.
30 minutes
Sunrise Kyoto
The sunrise in Kyoto is unusually rapidly and very special. I woke up 30 minutes before sunrise, and loved how the darkness disappeared giving way to a very bright light. Kyoto's sunrise brings light and energy to life; the fresh crisp air almost burns your throat and stings your cheeks. Get ready for an express workout in front of one of Kyoto's thousands of shrines – Heian Shrine. I stood there and decided to make this workout fast and easy so I could enjoy exploring the city for the rest of the day. This workout provides a fast injection of energy – just like a shot of espresso, or a strong matcha.
18 minutes
Purchase Options:

Tokyo Express Bundle - Download
Bundle includes:
Tokyo Express
Tokyo Onsen Express
Sunrise Kyoto Express
Language: English
Audio Options: Instructions mixed with music
Length: 1 hour 19 min
Items in Your Cart
Your cart is empty
The shipping cost is based on your location and will be calculated at checkout.
Browser cookies are required for a successful checkout transaction.
The video files must be downloaded to a computer first and then moved onto a mobile device.
Please view our Frequently Asked Questions page for more product information.