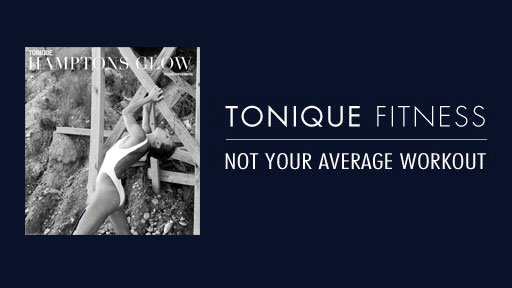 Tonique Hamptons GLOW
Hamptons Glow will bring you back to warm summer evenings and spectacular sunsets. With Glow you can achieve eternal glow, ageless muscle tone and strength. A unique combination of basic squats and lunges meets wall moves that build your balance, muscle power, stability and endurance. Hamptons Glow works your entire body. You will feel every inch of it being used as you execute the moves, each of which targets deep muscles and exercises your balance, while providing excellent blood flow to your brain. Build up to it gradually, start by doing fewer repetitions and add repetitions each time you do the workout. You will notice changes right away in your abs, arms and inner legs.
Purchase Options:

Tonique Hamptons GLOW - Download
Language: English
Audio Options: Instructions mixed with music or music only
Length: 39 mins
Items in Your Cart
Your cart is empty
The shipping cost is based on your location and will be calculated at checkout.
Browser cookies are required for a successful checkout transaction.
The video files must be downloaded to a computer first and then moved onto a mobile device.
Please view our Frequently Asked Questions page for more product information.