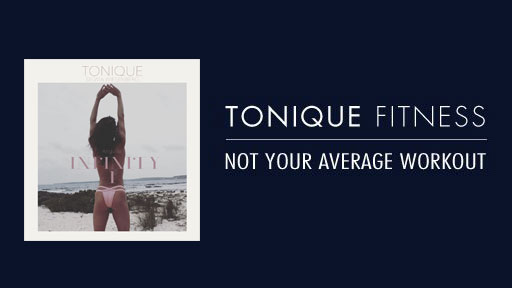 Tonique Infinity Anguilla 1
Sweat. Sculpt. Tone.Tonique Infinity Anguilla workouts were created to elevate your fitness. These workouts were designed so that the beginning of one meshes seamlessly with the end of another so that each workout can be followed by any other Infinity workout to provide an infinite challenge. These workouts go beyond sculpting, helping you reach the fitness that comes from your never ending addiction to movement and the unique way of Tonique method. You will feel and look confident, and be your very best at every age. Always remember not let others to judge you; what matters is how you feel!
Purchase Options:

Tonique Infinity Anguilla 1 - Download
Language: English
Audio Options: Instructions mixed with music or music only
Length: 57 mins
Items in Your Cart
Your cart is empty
The shipping cost is based on your location and will be calculated at checkout.
Browser cookies are required for a successful checkout transaction.
The video files must be downloaded to a computer first and then moved onto a mobile device.
Please view our Frequently Asked Questions page for more product information.