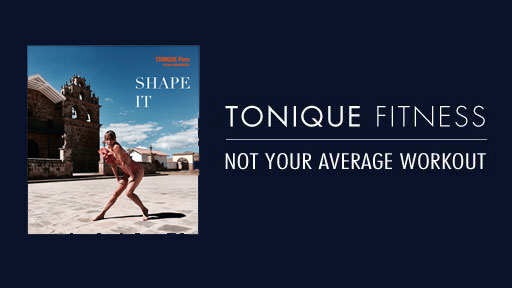 Tonique Peru Shape It
TONIQUE Peru series introduces an intermediate level of difficulty. Compared with other TONIQUE workouts it is a less complex routine and executed at a much slower tempo due to being filmed in high altitudes. You will still experience the toning power of TONIQUE engaging every inch of your body. This workout contains extra section that you can use with other workouts or just add on this workout for more toning moves. Full body and mind workout.
Purchase Options:

Tonique Peru Shape It - Download
Language: English
Audio Options: Instructions mixed with music or music only
Length: 56 mins + 18:30 (EXTRA)
Items in Your Cart
Your cart is empty
The shipping cost is based on your location and will be calculated at checkout.
Browser cookies are required for a successful checkout transaction.
Download video files must be downloaded to a computer first and then moved onto a mobile device.
Please view our Frequently Asked Questions page for more product information.