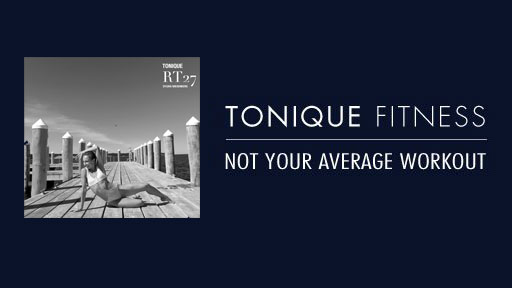 Tonique RT27
Rt27 is shot in Montauk at one of my favorite workout spots and lunch places, hidden enough that you have to search for it. I love to escape to nature and workout surrounded by it, its sounds and beauty. I want you to experience this light and breezy workout with me. It is a perfect 5:30 a.m. wake me up workout. Just like most Tonique workouts, Rt27 targets the entire body, building tone and flexibility. If your goal is to be strong, lean and not bulky, yet not tiny tiny, and bring you best of Tonique designed always for you!
Purchase Options:

Tonique RT27 - Download
Language: English
Audio Options: Instructions mixed with music or music only
Length: 1 hr 10 mins
Items in Your Cart
Your cart is empty
The shipping cost is based on your location and will be calculated at checkout.
Browser cookies are required for a successful checkout transaction.
The video files must be downloaded to a computer first and then moved onto a mobile device.
Please view our Frequently Asked Questions page for more product information.