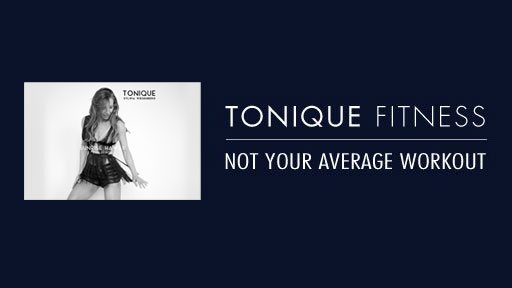 Tonique Sunrise Hawaii Collection
With Tonique's Sunrise Hawaii series, I wanted to return to basics. At sunrise before our day begins we will workout together and celebrate a simpler way of life: These videos filmed in natural light, without makeup, hair and props, are about enhancing your skin's natural glow and allowing your creative spirit to shine through – Since so much of our daily lives get consumed by competitiveness, unfulfilled desires and unnecessary clutter, I had felt these negative emotional surges lead to long-term stress, depression and low esteem. In working out together we can move on and move forward. Tonique draws women closer by supporting one another, encouraging individual high-achievement without competition or judgment. My training method tunes into and heightens awareness of the connection between mind and body so you live life with a happier, healthier heart.  Paired with my Tonique nutrition program, theSunrise Hawaii series is about realignment, rebalancing, cleansing and sweating out your toxins, and ultimately replenishing the body and soul.
These videos are presented in two versions, each are identical and differ only in that one disc has my instructions over the soundtrack, while the other is accompanied by the music-track alone without any voice-over – so you have the option of listening to your own playlists when you've mastered the initial training and need more 'me time'. You could use any of these as standalone workouts, or blend and add elements from each to customize your existing Tonique routines.
The Tonique Sunrise Hawaii Collection contains all of the videos in the series previously only available for download on one convenient DVD. These videos are:
Tonique Sunrise Hawaii Get Lifted
Tonique Sunrise Hawaii Everybody Rocks
Tonique Sunrise Hawaii Euphoria
Tonique Sunrise Hawaii Power of You
Tonique Sunrise Hawaii Electric Glow
Tonique Sunrise Hawaii Beach Beautiful
Each morning tune in, reach higher, go deeper – and come sweat with me!
Love
Sylwia
Purchase Options:
Special Offer :

Tonique Sunrise Hawaii - Bundle - Download
Includes:
Get Lifted, Everybody Rocks, Euphoria
+ Beach Beautiful for FREE
Language: English
Audio Options: Instructions mixed with music or music only
Length: 200 min
Items in Your Cart
Your cart is empty
The shipping cost is based on your location and will be calculated at checkout.
Browser cookies are required for a successful checkout transaction.
Download video files must be downloaded to a computer first and then moved onto a mobile device.
Please view our Frequently Asked Questions page for more product information.