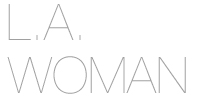 Signature piece inspired by surfing, beach active, and beach sexy. This swimsuit with a high-waisted style was made for comfort, water sports, and beach workouts. Designed for a woman who still wants to look sexy afterwards without the need of changing into another piece. The high waisted bottoms act as a rush guard, and post water sports it turns into low waisted cheeky bottoms. The swimwear is reversible so you never get bored with the same color over and over again. Mix the color and the activity or simply look sexy on the beach.
Composition: 85% Nylon 15% Elasthan.
$190 USD
LA Woman Swimsuit

Price: $190.00

Items in Your Cart
Your cart is empty
The shipping cost is based on your location and will be calculated at checkout.
Browser cookies are required for a successful checkout transaction.