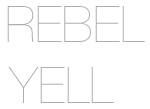 This rebel swimsuit celebrates 70s punk (think Billy Idol) with a sheer mesh front in two organically hand-dyed colors. The fabric graduates from opaque to sheer lycra with seamless stitching designed to screen yet reveal.
When it's hot in the city, the porous fabric will keep you sweat free in sheer bliss… dancing with yourself. Walk straight from the hot city streets and plunge into the cool depths of a rooftop pool in this chic mutable outdoor/indoor swimsuit made to tantalize. And rock it at the beach.
Composition: 85% Nylon 15% Elasthan.
$180 USD
Rebel Yell Swimsuit

Price: $150.00

Items in Your Cart
Your cart is empty
The shipping cost is based on your location and will be calculated at checkout.
Browser cookies are required for a successful checkout transaction.