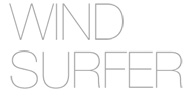 Inspired by swaying seaweed, and breezes billowing through palm fronds, this swimsuit with a high-cut 80s maillot style was made for movement, dance and water sports.
The plunging neckline flatters the female form with firm support – ensuring maximum confidence with minimal coverage. In the water, the long streaming tassels flow sensuously in your wake – this unique one-of-a-kind swimsuit will make an impression as you rise from the ocean like a spectacular winged bird with the wind coursing through the ribbons. Or else, wear them out on the dance-floor, and for running and moving like an untamed serpent with fire-breathing flames at your side. Make your mark – with this Tonique signature swimwear.
Detail: Each tassel is handmade, each stitched tubule crafted with care.
Composition: 85% Nylon. 15% Elasthan.
$220.00 USD
Wind Surfer Swimsuit

Price: $190.00

Items in Your Cart
Your cart is empty
The shipping cost is based on your location and will be calculated at checkout.
Browser cookies are required for a successful checkout transaction.