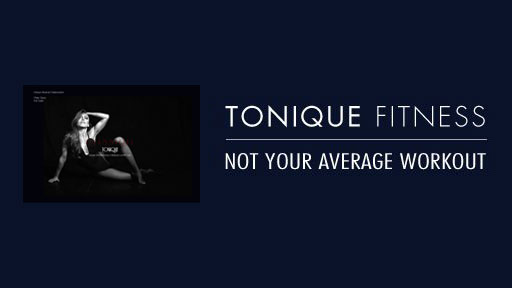 Tonique Classique
Most unique workout that will transport you to special state of mind, Tonique Classique is like going back in time to childhood experiences of dance, gymnastics, improvisation and classical music played from a record.
Tonique Classique is a unique collaboration between Sylwia Wiesenberg of Tonique Fitness, and pianist Melissa Lenfrit – Hait, with the music of world reknowned composers Philip Glass, Erik Satie and J.S Bach. The music was thoughtfully selected by pianist Melissa Lanfrit – Hait, the artist who performs them in this workout.
Power. Perhaps the principal reason I decided to collaborate with Melissa is that Tonique and music, especially classical music, have so much in common. For years, Tonique has been known as one of the most intense and powerful workouts available on the market. It requires your complete focus while listening to your body in order to fully embrace the power of the workout. Classical music is powerful, intense and also requires your focus to really understand it. My ultimate desire is to introduce classical music to fitness and the "fitness generation", and introduce the power of movement that is truly inspired by the power of music.
Instrumental music (without lyrics) has hidden powers. Without words, it communicates ideas, sends messages, and creates moods and tone. Tonique Classique has its own tone; it is slower workout, more controlled workout and each move must be executed slowly, pushing you deeper than ever with each move. When you dance and improvise, you must listen to and feel the music. With no rehearsals, Melissa and I met on a sunny summer morning, and for over an hour we worked as a team to produce a rare experience for you to move and sweat with. The communication came from me listening to Melissa's playing, and feeling her energy that came with each key stroke.
Passion. Ever since I was a little girl, I have listened to opera and classical music. Every dance, and every move has been inspired by the power of music. I attended rhythmic classes and used to dress up in my gymnast's leotard, put on my babcia's (grandmother in Polish) long frilled skirt and play classical music, performing in front of various family members. Whoever happened to be around me, right away became one of my victims. I made them watch me, and admire my body slowly flowing to the rhythm of music. It was art and performance, and I made people smile. That art has stayed with me throughout life, and whatever I create is the art of movement, and I still hope to make people smile at the end of their performance of Tonique.
Thank you everyone for all your support which enabled me to create this unique piece. Love. Passion.
Sylwia
Purchase Options:

Tonique Classique - Download
Language: English
Audio Options: Instructions mixed with music
Length: 1 hour 4 min
Includes Bonus video
Length: 14 hour 30 min
Items in Your Cart
Your cart is empty
The shipping cost is based on your location and will be calculated at checkout.
Browser cookies are required for a successful checkout transaction.
The video files must be downloaded to a computer first and then moved onto a mobile device.
Please view our Frequently Asked Questions page for more product information.